From "librarians" to "digital helpers": A look into the training sessions held by BSF Belgium
23 April 2021
Turning libraries into places of digital inclusion
If the current situation has taught us anything, it is that the digital divide leads to social, informational and cultural isolation. In my opinion, as public and social service actors, it is our duty to do everything we can to reduce this divide.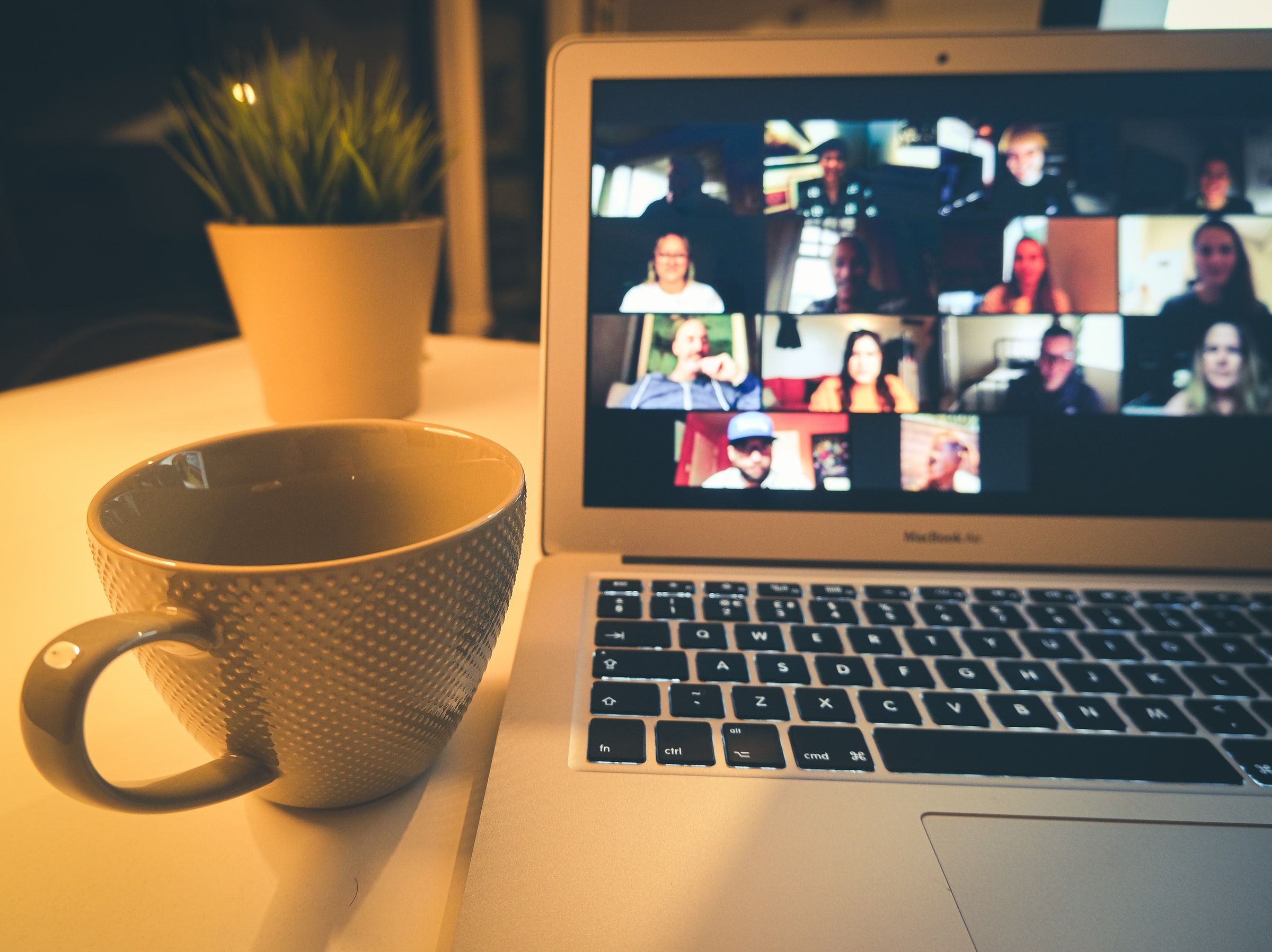 Lindsay Merseman – librarian in Quiévrain, a participant in the Digital Travellers project
The digital divide is part of our daily life in libraries. And we have to reinvent ourselves in this particular period… We have to find new ways to accompany the public and give new life to our spaces that have been inaccessible for a year now.
Melissa Vasamuliet – librarian in Colfontaine, a participant in the Digital Travellers project
Within the Digital Travellers adventure, BSF Belgium's role is to train librarians to become digital helpers, in order to make libraries places of learning and inclusion. Initially planned to be face-to-face, our training sessions are finally taking place online due to public health circumstances. In addition to these online live sessions, we have designed a series of self-training modules so that everyone can progress at their own pace. These are divided into 7 themes, revolving around the role of digital facilitator and the support of vulnerable people through workshops.
Digital training via digital technology: a challenge taken up by BSF and the participating librarians
So far, in Belgium, we have already taken about thirty librarians on this adventure, through twelve live sessions. The aim of these sessions is to bring together the participants, answer their questions about the self-training materials, look for solutions together in the face of obstacles and exchange good practices in small groups.
The training allows me to work at my own rhythm and without it being extra work to try to fit into the day.  It allows me to train when I am most receptive, without stress. I have gained confidence in myself and my abilities.  Things are clearer and more understandable and I'm more willing to explain to readers what to do when they have a digital-related question.
Jackie Godimus – librarian in the Erquelinnes, a participant in the Digital Travellers project
These training sessions are a breath of fresh air and a new perspective for the future. They are moments of reflection on how to make our spaces live on in these difficult times and reach our audiences. A collection of feelings on our distress and the certainty of our social role as librarians […] Not feeling alone is also very important to stay motivated and find hope for the future.
Melisa Vasamuliet – librarian in Colfontaine, a participant in the Digital Travellers project
A first meeting between European librarians
Sharing experiences and building a transnational community of librarians is also a fundamental aspect of the project. This is why our partner in Finland, the Finnish Library Association, organizes sessions open to all librarians from the participating countries. This allows them to meet (online), see what is being done elsewhere and highlight good practices across borders. The first networking meeting took place on February 16.
During this first international meeting, we could see that librarians from the different countries represented (Belgium, Netherlands, Poland, Finland) are facing the same difficulties (for example: How to run an online workshop? How to free up time?) They also share the same passion for their job, the same wish to make it evolve, as well as the same desire to help, to feel useful.  But despite this great motivation, they often find themselves isolated and are a little afraid of getting started. This explains why these moments of testimonies, exchanges and networking are so good: you feel less alone, you can encourage and help each other, and you discover that even the smallest attempts are successes (everyone can do it)!
Stéphanie Kleinen – Learning Facilitator for the project Digital Travellers at BSF Belgium
It reassured me to see that we are all facing the same problems, especially on how to reach our target audience (digitally disconnected people). Seeing that other regions, even other countries, have the same problem is encouraging because together we can find solutions!
Jackie Godimus – librarian in the Erquelinnes, a participant in the Digital Travellers project