How did the Digital Travellers journey start?
18 August 2020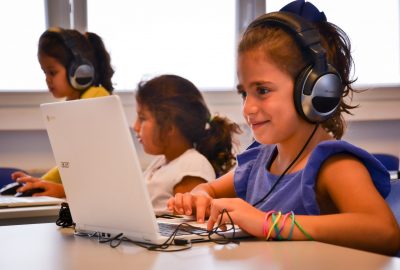 Earlier this year, we embarked on the Digital Travellers journey and as we progress, we want to look at what drives this journey.
The jumping off point for this project was the Voyageurs du Numérique initiative spearheaded by Bibliothèques Sans Frontières France. In France alone, digital exclusion affects 13 million people. Despite various organisations fighting to democratise the digital world to those most at-risk of exclusion, studies show that to this day around 40% of French people are not completely independent when using digital technology. Additionally, there was a marked lack of resources for digital education to support citizens. These factors led to the creation of the very successful Voyageurs du Numérique project in 2014. This was a national movement of citizens to teach the wider public digital skills ranging from basic digital skills to coding and programming.
Unfortunately, France is not the only EU country that faces a digital skills shortage. According to EU data, almost half (44%) of European citizens do not possess basic digital skills. The lockdowns across Europe due to the COVID19 pandemic also showed us that digital skills are needed now more than ever.
As part of this journey, we are closely working with public libraries in the partner countries to roll out our database and methodology. Our choice of working with public libraries was driven by the impact they have in their community. There are 65 000 public libraries across Europe and every year, 100 million people in the EU visit one of these. Over the years, public libraries across Europe have adapted their offer to the needs of a digital age making these one of the first port of call for skills development outside of formal education, from today's basic skills to tomorrow's basic skills of coding and robotics. Additionally, every year, 4.6 million Europeans access the internet for the first time at their public library and 2.3 million people attend a digital literacy course. Libraries are not just a place for books. They are a place for people, for learning, for improving and for widening your world.
Undoubtedly, libraries bridge the digital skills gap in their community, and we will now be looking for motivated library professionals who can bring the Digital Travellers resources to their community. Keep an eye on out for calls to participation if you're interested!