International networking event 2
19 March 2021
You may have seen that last month, the Finnish Library Association hosted the first international networking event for the librarians taking part in this project. On March 16, we had a second networking event for the librarians to discuss various new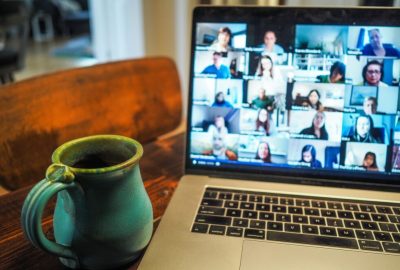 questions and brainstorm together. This meeting was split into two breakout rooms so that the librarians could get to know each other better in smaller groups.
Building on the previous international networking event, this one tackled issues around the skills needed to deliver digital training, the future target groups that will need digital skills training as well as any unfortunate experiences while assisting someone. Overall, the librarians noted that they had a bit of fear and apprehension around digital training as they felt they had to be "experts" in the field. However, through the discussions, they came to the conclusion that this was not an expectation of the users they were training and rather they should view themselves as facilitators and approach the sessions as an experience to navigate with the users. Additionally, some librarians noted that they faced a lack of infrastructure to support their digital education activities and deliver them to groups at risk of digital exclusion.
Moving into future needs for digital skills, the librarians highlighted various demographics. One Finnish librarian in particular indicated that they expected that inmates in Finland would need digital skills to navigate smart prisons that were being built. Our other librarians mainly highlighted that youths would need support as many are social media savvy but lack media literacy and basic digital skills. Additionally, many of the librarians felt that elderly citizen would continue to need support as technology developed.
Finally, the librarians exchanged on the tools they used for their digital education activities. These ranged from using common working tools such as Zoom or Microsoft Teams to using livestreaming tools such as YouTube. While various tools were mentioned, it was easy to use tools for both facilitators and participants were preferred to lower the barrier to entry and ease of adoption.
We're excited to host the next international meeting in April and see how this digital education journey is progressing!