Media literacy and the Digital Travellers – International Event 3
26 May 2021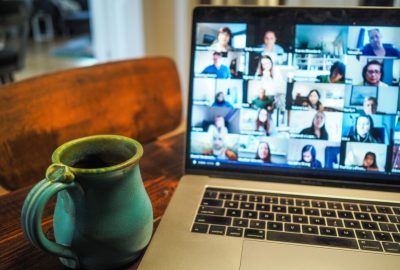 On May 4 we hosted the third international networking event for our digital travellers. With this session, the Finnish Library Association spotlighted an initiative from Lahti and the Lahti City Library. Inka Jouseau, the Service Manager of Media Education and Music Services presented the dialogue activities they had been carrying out in the library. A key aspect of this series of dialogue is the implementation of the Timeout dialogue method developed by the Finnish innovation fund Sitra.
The Timeout dialogue method is unique in the way it addresses creating conversations between people from different backgrounds. This method for dialogues is ideal to build a deeper understanding of a topic or to create situations where every participant has equal footing. In order to successfully facilitate these types of dialogues, they should be held in groups of six to twenty five participants online or in person with a facilitator guiding the discussion.
A recording of Inka's presentation is available to watch and learn more about these educational dialogues.
Once our deep dive into the Lahti Timeout dialogues was over, we moved into breakout rooms with a focused debate on fake news. Participants were asked if they had noticed an increase in the amount of fake news they saw, how they identified them, why they exist, and if libraries should warn people about fake or outdated information that may be present in books. These questions fired up debates between the participants and led to fruitful explorations of how libraries can support their communities in the fight against disinformation.
With this inspirational meeting drawing to a close, our librarians left feeling inspired with new knowledge about how they can initiate dialogues and help their community learn new skills. We hope that this Star Wars day event left them with all the force they will need on this journey.
If you'd like to use the resources available from the Digital Travellers project, head over to our library of resources. For more information get in touch with one of the project partners listed on the contact page! We'd be happy to answer any questions you may have.