This resource explains security and general settings on iPads, including touch ID, privacy, and limiting children's iPad use.
A program of Goodwill Community Foundation® and Goodwill Industries of Eastern North Carolina Inc.® (GIENC®), all GCFLearnFree.org® educational content is designed and produced in the GCF Global headquarters in Durham, N.C.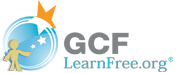 Preparation time for facilitator
Resource originally created in
Workshop directions
Introduction
Once you're more familiar with the iPad, you may want to take some time to review and customize your device's settings. Settings control everything from the way your iPad works to the data it shares with apps and other devices. You can open Settings by tapping the icon on your Home screen.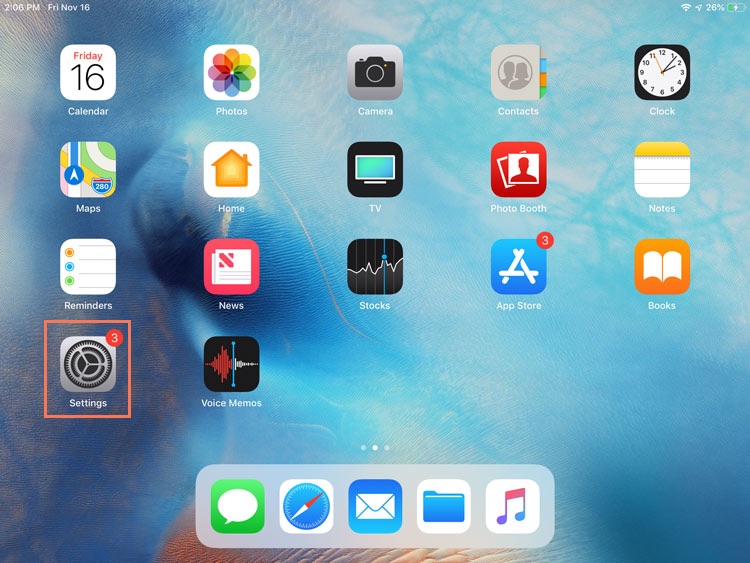 Settings gives you easy access to many things, including settings for your notifications and privacy. In this lesson, we will focus on the Touch ID & Passcode, General, and Privacy sections.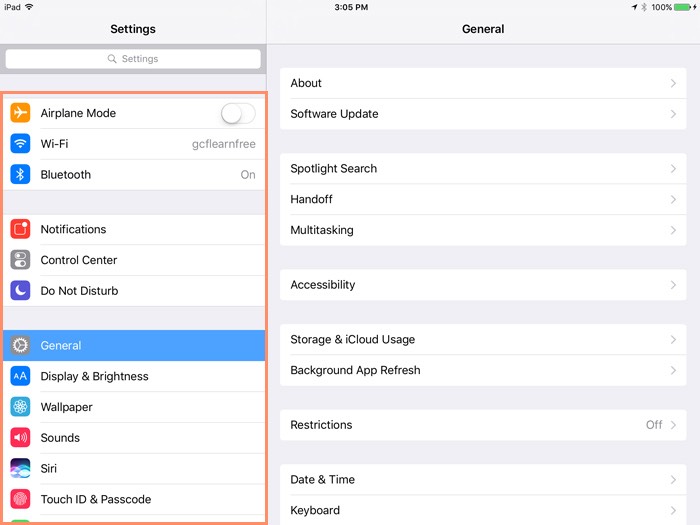 Touch ID & Passcode
Under Touch ID & Passcode, you can customize the security for unlocking your iPad. By default, the iPad requires a passcode to unlock it. You can also unlock your iPad using your fingerprint with a feature called Touch ID.
To change a passcode lock:
When you first start your iPad, you'll be prompted to create a passcode lock. If you ever want to change it, it's easy to do so with these simple steps.
1. Tap the Settings icon on your Home screen, then tap Touch ID & Passcode.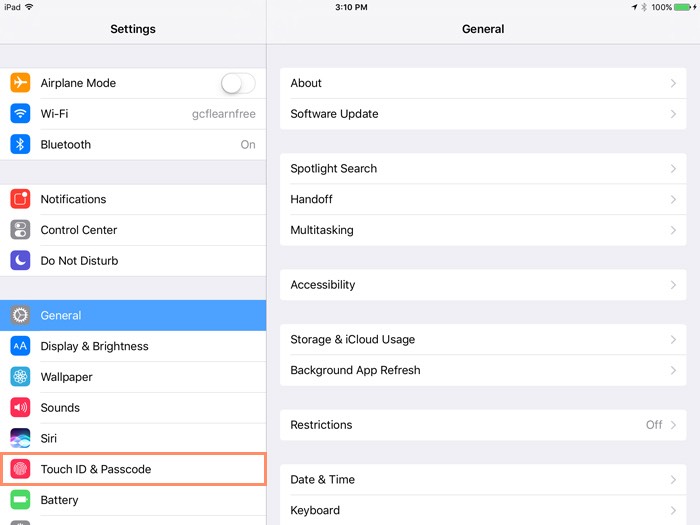 2. Tap Change Passcode.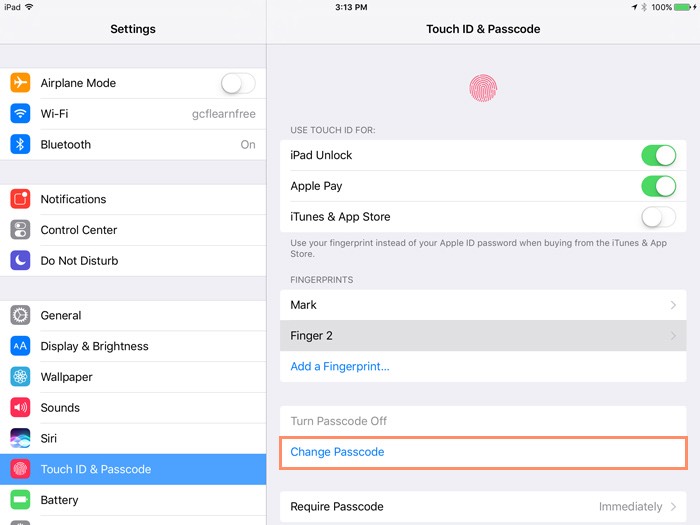 3. Use the keypad to enter your current passcode.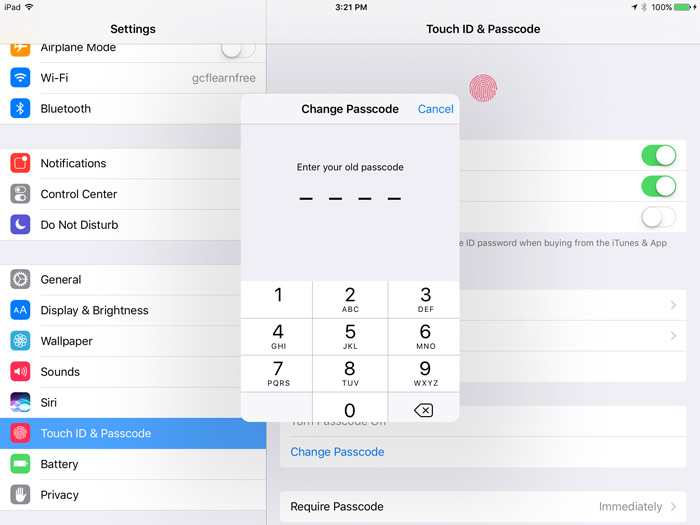 4. The next screen will automatically appear, prompting you to enter a new passcode. Enter the new passcode. (You'll need to enter it twice to confirm.)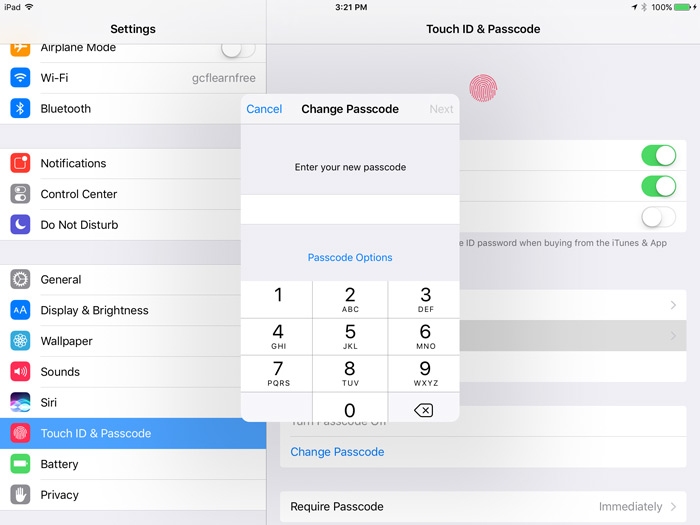 5. Your new passcode will be set.
To set up Touch ID:
You can also set your iPad to unlock using your fingerprint. Instead of entering a passcode, you can simply place a finger on the Home button.
1. Tap the Settings icon on your Home screen, then tap Touch ID & Passcode.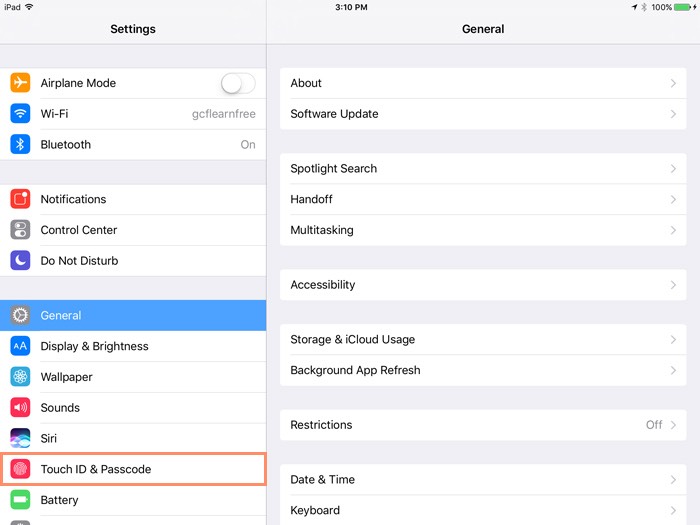 2. Input your passcode, then tap Add a Fingerprint…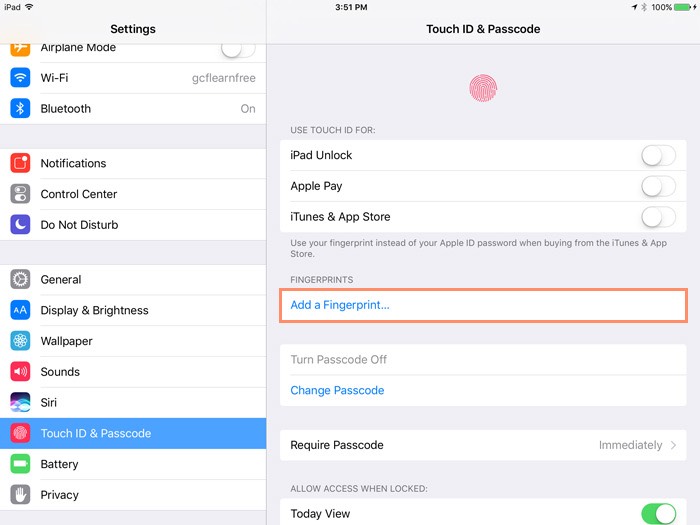 3. Follow the instructions shown on the screen, and place a finger or thumb on the Home button. You'll need to touch the Home button repeatedly until the iPad gets a good read of your fingerprint.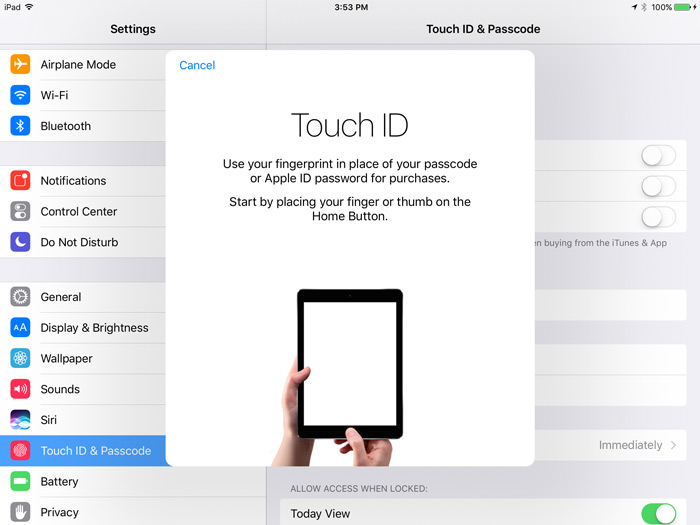 4. Your fingerprint will be added, and you can now unlock your phone with Touch ID.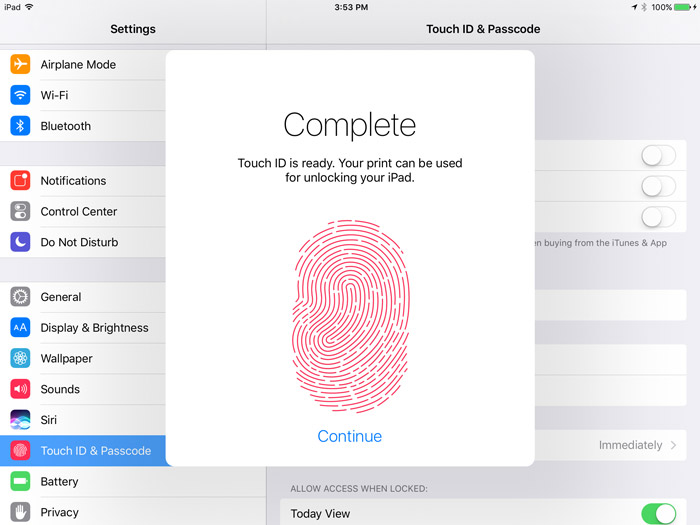 You can add multiple fingerprints to Touch ID, allowing you to use any number of your fingers or thumbs to unlock your iPad.
General
Under General, you can customize settings that control your storage, accessibility, and overall preferences.
Using Screen Time to set restrictions
Restrictions act as parental controls. You can use this feature to limit kids' time on the iPad, set passcodes, and more. Restrictions can be turned on and changed in the Screen Time section of the Settings menu.
1. Tap Screen Time, then Turn On Screen Time.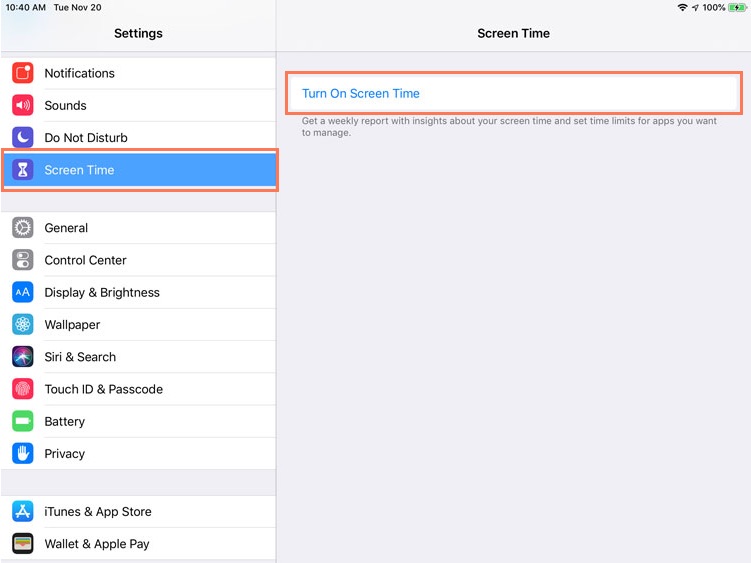 2. Tap This is My Child's iPad.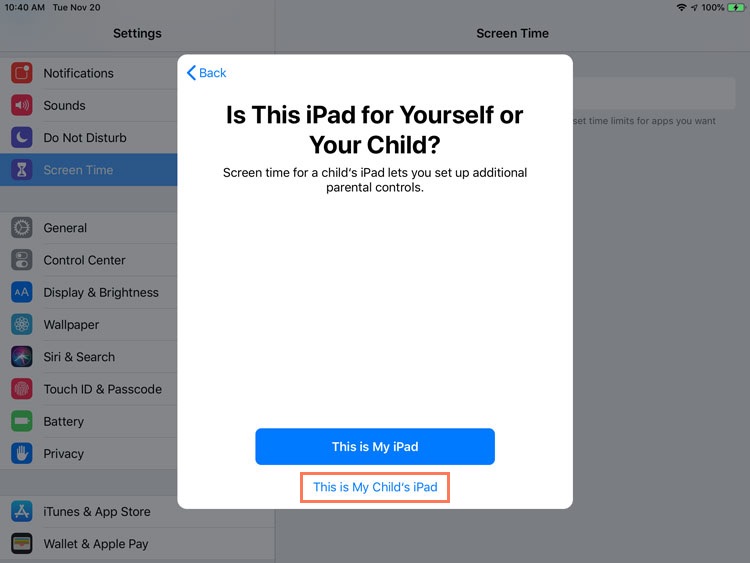 3. Set a Start and End time for when your child can use their iPad, then tap Set Downtime.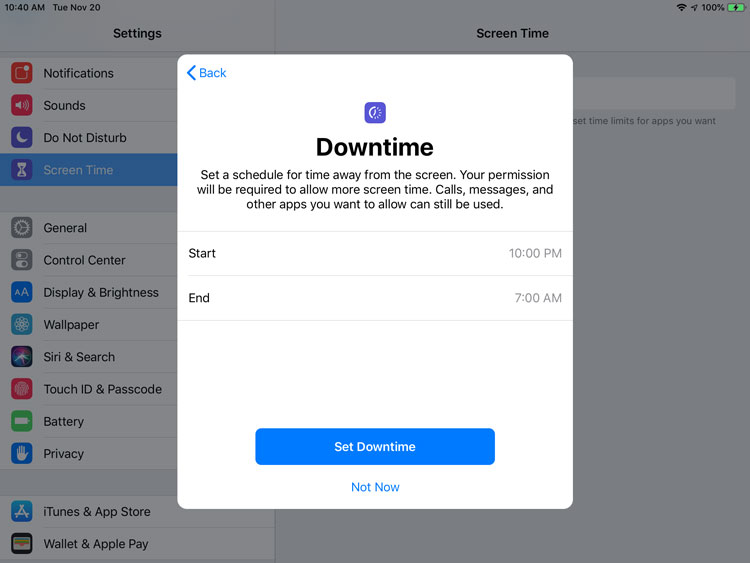 4. Choose categories that you'd like to place time limits on for your kids, then tap Set App Limit.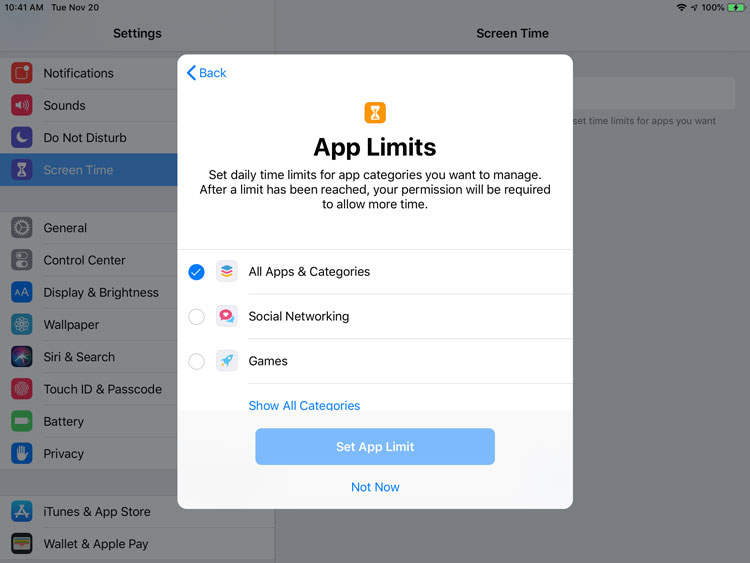 5. Enter a passcode that you can use to unlock the iPad when you want to change any Screen Time settings or allow your children to have more time on the device.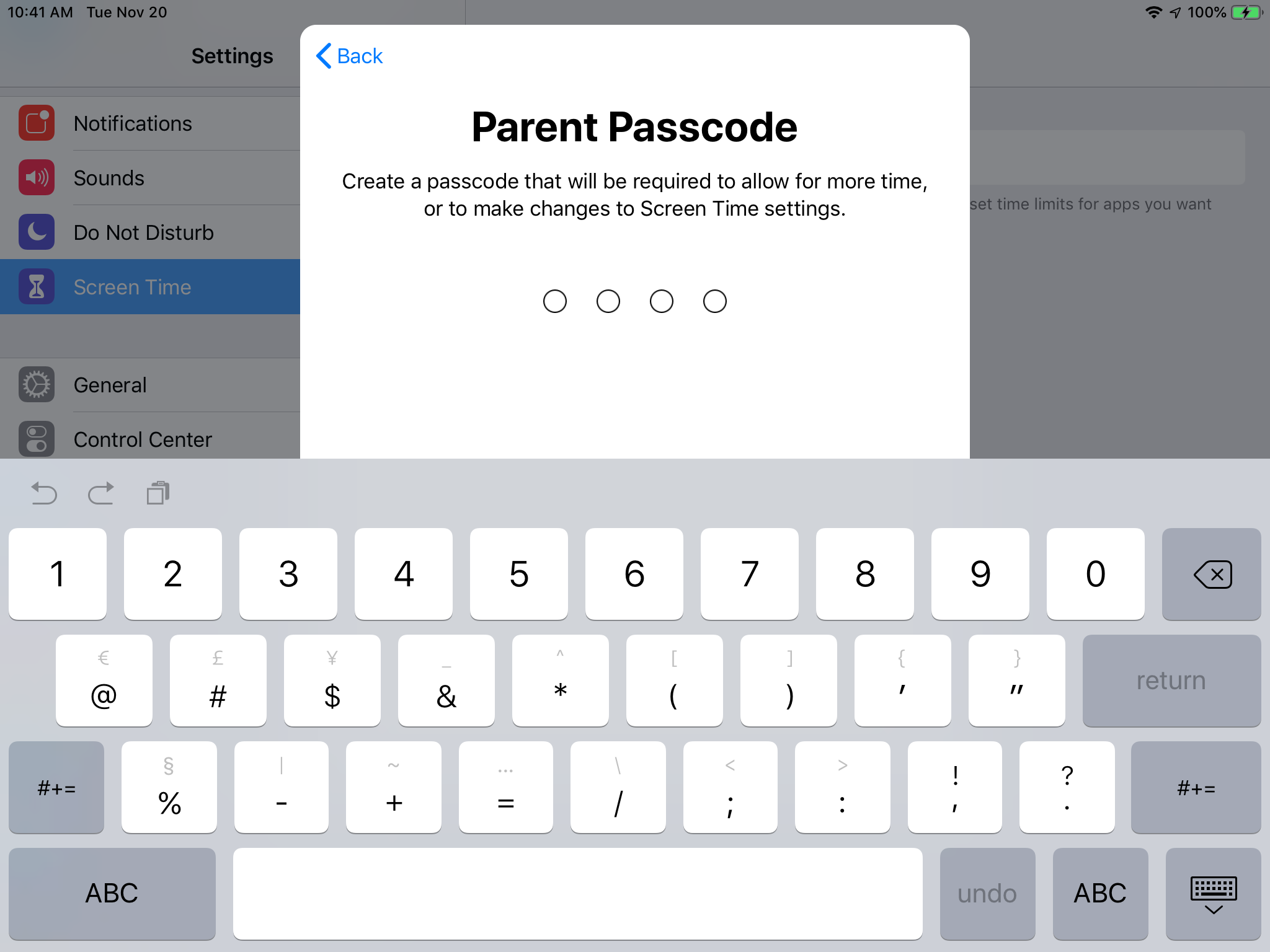 6. You can access and change more advanced settings in the Screen Time section of the Settings menu.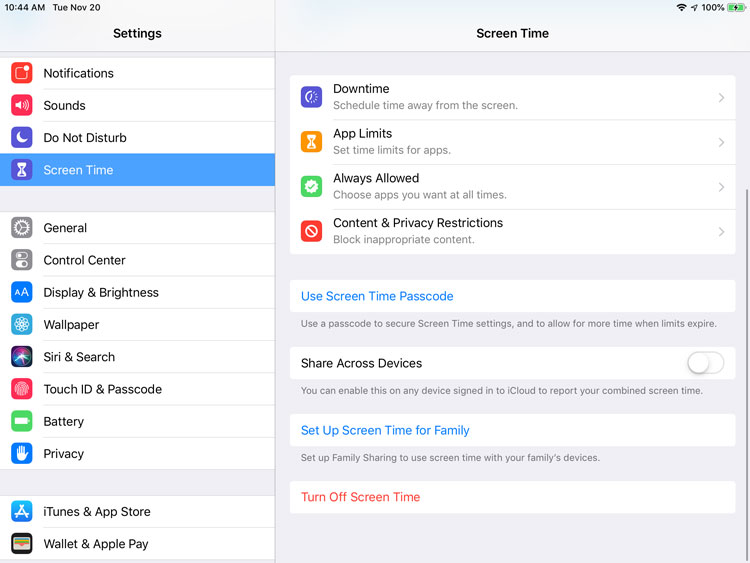 Updating your software
Software Update is where you'll download iOS updates from Apple. Updates frequently include bug fixes and other improvements designed to enhance your experience with the iPad. If an update is available, tap Software Update, then tap the Install button.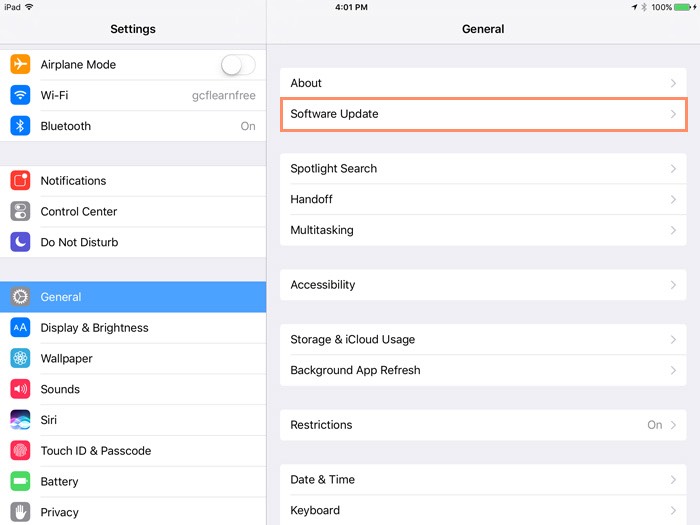 Privacy
Third-party apps sometimes request access to your personal information. For example, an app might request access to your Twitter account to make it easier for you to share things with your friends. Another app might request access to Contacts to help you connect with the people you know.
Apps will ask for permission before accessing your information for the first time. However, you can always manage these settings under Privacy.
To manage your privacy settings:
1. Tap the Settings icon on your Home screen.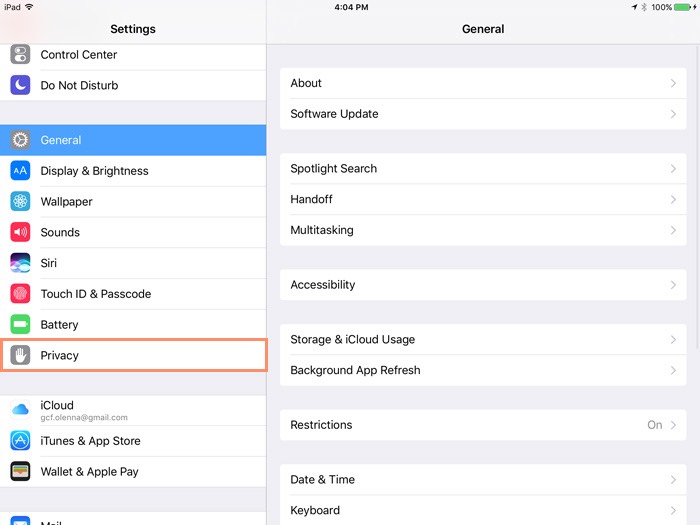 2. Tap Privacy in the left pane.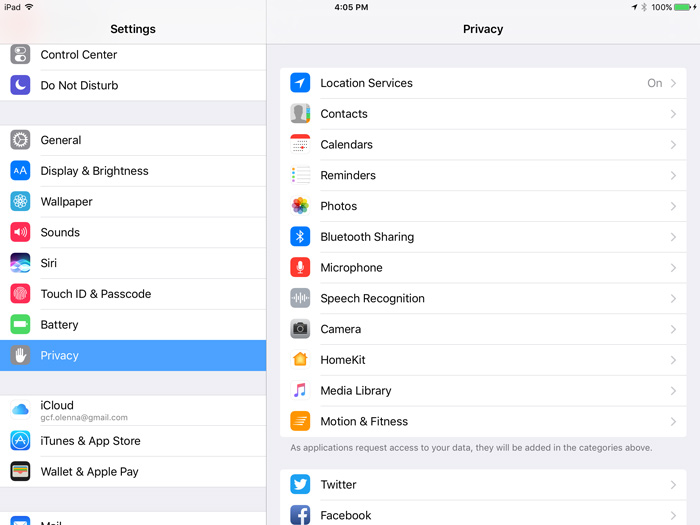 3. Tap an item to view which apps (if any) have requested access to the information.
4. Turn controls on or off to enable or disable access for certain apps.
Location Services
Location Services is an optional setting that uses Wi-Fi and/or your cellular signal to determine your current location. Location data can be extremely useful for a variety of apps. For example, the Maps app can use this information to give you directions from your current location, while the Weather app can give you a local forecast.
Location data can also be used in ways you might not expect. For example, the Camera app can use it to tag photos and videos with their exact location (known as geotagging). If you then post a photo publicly online, you're also sharing the location data for that photo.
While it can be useful, some people may not feel comfortable sharing their location data in all of these situations. Fortunately, you can turn off Location Services for individual apps or for all of your apps. To modify these options, go to your Privacy settings, then tap Location Services.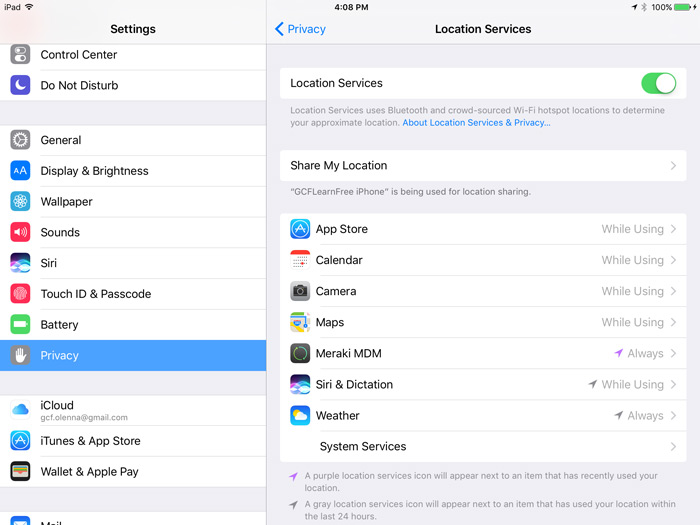 To limit ad tracking:
Some third-party apps may use information from your iPad to serve you targeted advertisements based on your interests. These interests are based on the way you use your iPad, including your browsing history and installed apps. If you'd prefer not to receive targeted advertisements, you can limit ad tracking. This feature won't limit the number of ads you receive; it will simply stop third-party apps from using your personal information.
1. From Privacy, tap Advertising.
2. Turn the control on to limit ad tracking.