Workshops With Vulnerable Groups: Initial Feedback
17 August 2021
We are happy to share the news that librarians participating in the Digital Travellers project are now delivering workshops on digital skills to vulnerable people across Europe. These workshops are key to tackling the digital divide which is at the heart of the Digital Travellers project.
Now let's take a look at what is happening on the ground.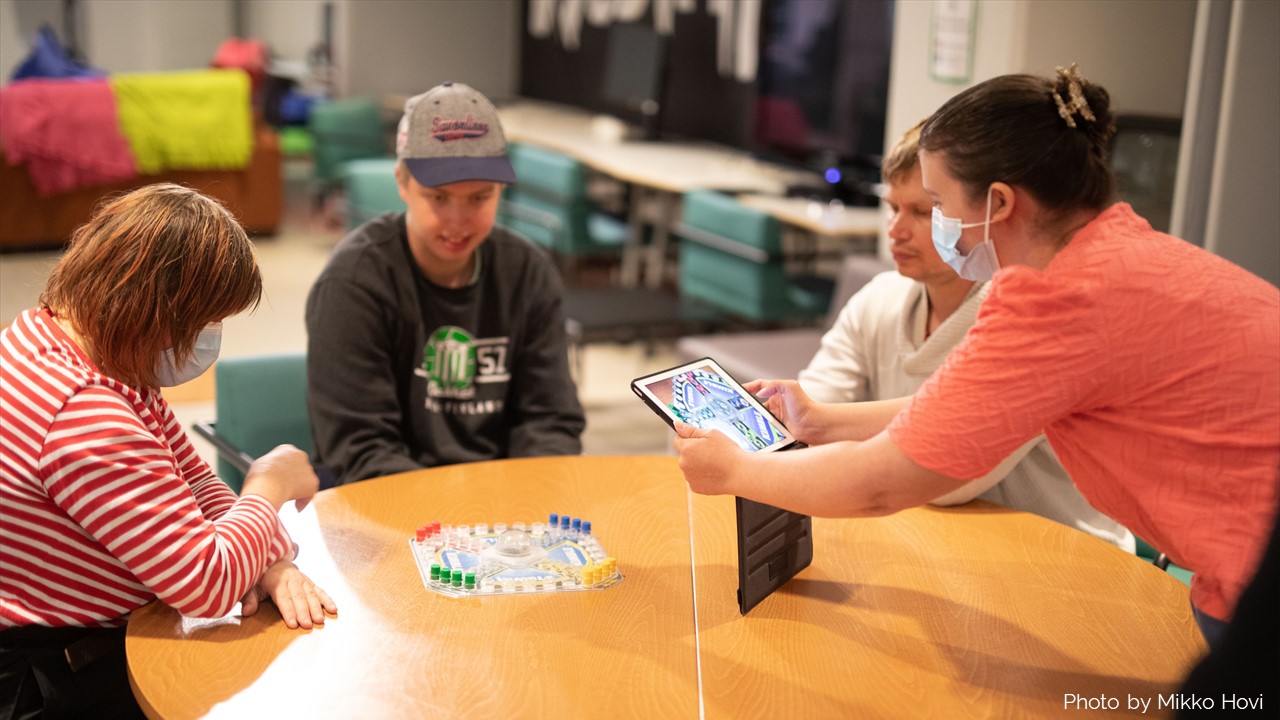 In Poland, workshops are in full swing with elderly people, specifically elderly women attending. The Polish librarians working with our partner Fundacja Rozwoju Spoleczenstwa Informacyjnego have been using The Digital Travellers Library of Resources to find content for their workshops with the most popular resources being those on netiquette, protecting personal data and privacy and evaluating data, information and digital content. As their workshops continue, feedback is being collected – many participants found the training "very interesting" containing "useful" information and multiple people stated that they had "learnt something new". Others praised the "very nice" and "friendly" atmosphere. Some participants stated that they would like to attend further similar workshops in the future. This Polish feedback demonstrates both the need for the workshops and their popularity.
Workshops with vulnerable groups are proving similarly popular in Belgium. One librarian recently explained to our Belgian Partner, Bibliothèques Sans Frontières Belgique, that their digital skills workshops for elderly women have become so popular that participants are now asking for a session weekly, instead of bi-weekly, and they are setting up a second group as more end users wish to join in with the activities.
In Finland, meanwhile, workshops have also been taking place with long term unemployed people as well as people with Autism and Asperger's syndrome. Workshops, supported by our partner, the Finnish Library Association, have tackled subjects including taking photos with iPads and image rights, for example what you can legally photograph and publish.
Thanks to the continued rollout of workshops across Europe, many best practises are coming to light, including innovative ways to reach vulnerable people. For example, one Belgian librarian has been advertising their workshops on bookmarks distributed to library users in the libraries' books.
The workshops have also reinforced the idea that there is no ideal profile of a digital skills workshop facilitator. One participating librarian Jackie Godimus, in the Erquelinnes, Belgium, initially described herself as a digital dinosaur and questioned if she was the right person to inspire others to learn digital skills. However, now she sees her own struggles with technology as an advantage because she understands the experiences of end users unfamiliar with the digital world and can empathize with them. On the other hand, another very tech savvy Belgian librarian found her advanced knowledge to sometimes be a barrier when interacting with end users as they did not understand her technical vocabulary. To overcome this hurdle, the librarian has started to use metaphors to explain concepts – for example, to explain the idea of a fixed quantity of mobile data, she compared it to a fixed amount of money which you can spend. This is yet another best practice coming out of the Digital Travellers project.
The Digital Travellers adventure is not over yet! We will be highlighting more feedback from participants, best practices and top tips for facilitators over the coming months as the Digital Travellers project enters its final phase.
We are looking forward to sharing more with you as the project continues!